Personnel Involved: SAP Basis, Core Technology Team, Network Services, Organization Architects, Windows/LDAP /Messaging Teams, Cloud and/or remote Location Engineers, Program PM's, Service desk personnel, Client on-site support personnel
Duration:

TBD based on Project Scope
Delivery Methodology: Onsite
and Remote Delivery
Deliverable: Complete Solution Deployment at Remote Site and/or Cloud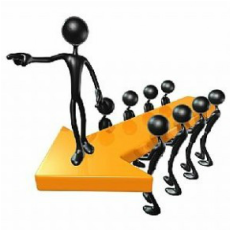 "Alas, we are here and in fine fashion" – RC        
During the deployment phase, all of the in-depth assessments and requirements gathering are integrated with the migration analysis and planning efforts to seamlessly migrate a client's landscape while meeting the expectations and SLA's set forth during the planning phase.  Once again, Radiant will be the primary facilitator between the Client and the remote location personnel to ensure that the intricate migration plan is executed flawlessly. This effort will be monumental in nature      based on the sheer magnitude of change that will be involved.  However, thanks to up-front analysis and planning; the impact

to

the client will be less traumatic.  Based on our history of previous migrations, the end-client will need both immediate hyper-

care

during this transition as well as continued support throughout the process.
Some of the high-level activities associated with this phase of the migration include the following:
Deployment of SAP and non-SAP components for all relevant SAP Landscapes (DEV/QA/PRD)

Deployment of end-user Front-End Solutions to support all system users

Deployment of Solution Manager and its respective Functionality (See Individual Solution Manager Install/Upgrade Services)

Deployment of all required SAP support Infrastructure (Solman, SLD, Marketplace updated Information)

Deployment of Change management processes and supporting tools

Deployment of operational (business and technical) procedures to the appropriate personnel

Deployment of troubleshooting and organizational procedures for problem escalation